Profile

moonyspadfoot85's Journal
Free Account
Created on 2010-12-31 04:28:12 (#683488), last updated 2011-01-23 (347 weeks ago)
6 comments received, 7 comments posted
14 Journal Entries, 20 Tags, 0 Memories, 6 Icons

About

Mini Bio
A yaoi/shonen ai fangirl, who cosplays and loves her fiancee

uketakumi
. (More to come later.)
The sorting hat says that I belong in Gryffindor!

Said Gryffindor, "We'll teach all those with brave deeds to their name."
Students of Gryffindor are typically brave, daring, and chivalrous.
Famous members include Harry, Ron, Hermione, Albus Dumbledore (head of Hogwarts), and Minerva McGonagall (head of Gryffindor).


Take the most scientific Harry Potter
Quiz ever created.


gift made for me by my angel

uketakumi <333333


My angel

uketakumi is the Gilbert Nightray to

moonyspadfoot's Oz Bezarius via

to_my
Create your own visitor map!
Pairings: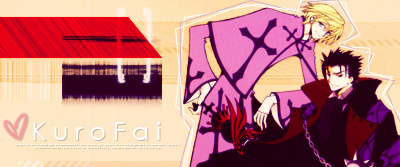 Made by

katokathy
Tezuka/Fuji is canon subtext.
Characters:
~*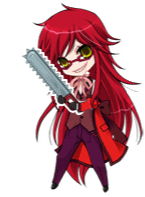 ~*~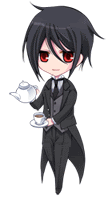 ~*~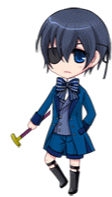 ~*~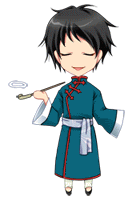 *~
pics thanks to:

kurosaki_koi
Hyoutei is Ice and Fire.
Rikkai is absolute supremacy.
Spiral ~Bonds of Reasoning~

Connect
80's rock
,
adam lambert
,
anime
,
avatar: last airbender
,
cooking
,
fred/george
,
harry potter
,
harry/draco
,
j-pop
,
lupin/black
,
manga
,
red hot chili peppers
,
remus/sirius
,
romance
,
shonen ai
,
singing
,
sixth sense
,
soft rock
,
the rasmus
,
twincest
,
writing
,
yaoi

People
[View Entries]

Communities
[View entries]

Member Of (8):

Subscriptions (8):

Administrator Of (0)

Feeds
[View Entries]

Subscriptions (0)

Linking
To link to this user, copy this code:
On Dreamwidth:
Elsewhere: